Chiropractor Minneapolis MN
Welcome to Pure Health Chiropractic located in Northeast Minneapolis. Pure Health Chiropractic, a Minneapolis chiropractor, was established in 2007 and has been building a trustworthy and reputable natural pain clinic in Minneapolis, MN ever since. We look forward to helping you on your journey to hope and healing.
You can find our office in the heart of northeast at the Broadway building, next to Spyhouse coffee shop and 612 Brew. We offer free parking in our attached lot and there here is also free street parking available.
Chiropractic Care in the Twin Cities
Opening a chiropractic clinic in Minneapolis, MN, was an easy decision. It started with good friends, a supportive community and proactive patients who are health conscious, not only in pursuing a healthy lifestyle but also in how they approach pain management. Patients here in the Twin Cities have an array of options to treat their pain. The Twin Cities is the most saturated region per capita in the world for chiropractors. So, which doctor do you trust to take away your pain? To treat your headache? To fix your disc injury or prevent surgery? At Pure Health, we have built the reputation of integrity and results through a personalized approach of progressive pain relief.
---
WHAT TO EXPECT FROM YOUR CHIROPRACTOR IN MINNEAPOLIS
Rather than long term treatment plans, Pure Health Chiropractic focuses on one-on-one patient-doctor relationships, progressive, state of the art treatment techniques and excellent customer service.
Pure Health Chiropractic was started by Dr. Mancini, a 2006 graduate of Palmer College of Chiropractic. Dr. Mancini specializes in spinal pain and trauma recovery. He has developed his own holistic program for pain relief, spinal restoration, and active health. Dr. Mancini's innovative SRT (Spinal Restoration Therapy) program incorporates passive and active care treatment methods which include low force chiropractic adjustments, low-level laser therapy, traction/decompression, and MedX spinal therapy.
At Pure Health Chiropractic, we focus on acute and chronic pain relief and will determine a path of recovery that suits your needs. Typically your acute neck/back pain or headache condition will heal quickly within a few visits or less. If you have a chronic, recurring issue such as scoliosis/disc or a traumatic event like a sports injury, work or car accident, we will personally guide you along with the SRT program for a sustainable recovery, getting you back to enjoying the quality of life that you deserve.
Please give us a call, schedule online or contact us via our email option. Our testimonials and reviews are a testament to how we have helped many others find relief from their pain and symptoms. We look forward to meeting you and getting you started on your path to recovery in a safe, natural and honest manner. Our goal is to be your chiropractor in Minneapolis. Contact our team today.
TRUSTED CHIROPRACTOR: READ OUR REVIEWS
HOW TO FIND A CHIROPRACTOR IN Minneapolis
This guide will help you find the best chiropractic clinic in Minneapolis for you. When most people in Minneapolis decide they need a chiropractor, they end up doing a search and just picking someone at the top.
Being at the top of Google for the chiropractic search does not necessarily mean they are the best chiropractor for you. Follow the steps below to make sure you are picking the right chiropractor for you.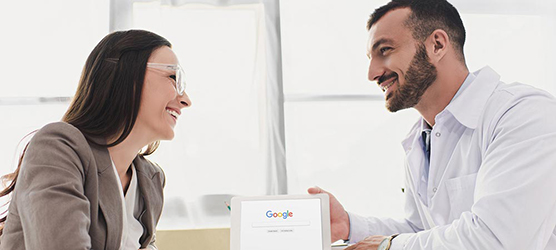 Time Needed: 5 minutes
Total Cost: USD 0.00
4 EASY STEPS TO FINDING A CHIROPRACTOR IN Minneapolis
Step 1: Open up a Google search
You will want to type one of the following in the search bar:
Chiropractor Minneapolis
Chiropractor 55413
Chiropractor near me
Best chiropractor in Minneapolis

Step 2: Review Their Website
The best chiropractors in Minneapolis put as much care into their website as they do into the rest of their office. By reviewing their website you will get a good feel for the doctor and if they are right for you.

Step 3: Check Out Their Reviews
Check out the Google Business Page of a chiropractic clinic you are thinking about visiting. It is easy for someone to say they are great, it's a different story to get other people to say great things about you.

Step 4: Give The Office A Call
Now that you have a basic understanding of what the office is about. Give them a call to make sure they fit the message that their website and GMB have been sending. You will know in a few minutes whether the office is the right one for you.